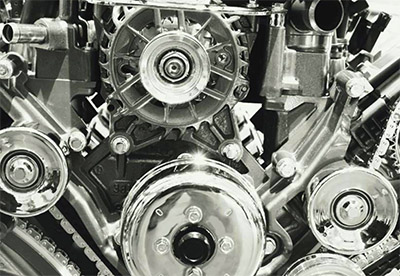 Engine Oils
From passenger cars to heavy-duty trucks and motorcycles to farm tractors, American Oil has a full range of engine oils, fluids and greases to keep your fleet running smoothly. All of our premium API licensed products meet top specifications, making them a favorite choice of trucking companies, maintenance shops, quick lubes and auto dealers, just to name a few.
---
Passenger Car Motor Oils (PCMO)
Heavy Duty Engine Oils (HDEO)
Gear Oils
Automatic Transmission Fluids (ATF)
2 and 4 Stroke Engines
Racing Engine Oils
Natural Gas Engine Oils
Greases
Synthetic, SemiSynthetic or Mineral Based Oils
Industrial/Commercial
Go big or don't go at all. Whether it's inside a paper mill plant, outside on a construction site or deep inside a coal mine, our full product lines have been designed to exceed the demands in a broad range of industries. No matter what size the job is our high quality lubricants and greases will maximize the performance of your equipment, reduce maintenance costs and protect your bottom line.
---
Heavy Duty Engine Oils
Transmission Fluids
Hydraulic Oils
Gear Oils
Compressor Oils
Chain Oils
Turbine Oils
Vacuum Pump Oils
Wire Rope Lubricants
Way Lubes
Metalworking Fluids
Gas Engine Oils
Rock Drill Oils
Refrigeration Lubricants
Synthetic, Semi Synthetic
and Mineral Based Products
BioDegradable and
Environmentally Friendly
Lubricants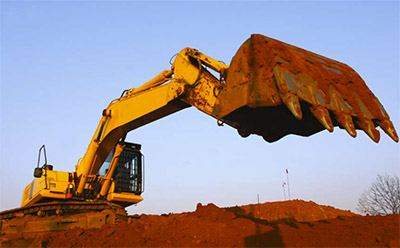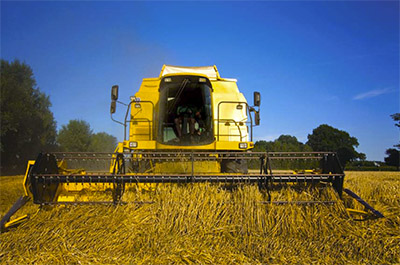 Agriculture
Working the land requires working equipment. That's why we have a full range of products from lubricants for tractors and heavy-duty farm equipment to food grade lubricants for meat packaging plants. When it comes to Agribusiness, all of our products are ready to roll up their sleeves and get to work.
---
Engine Oils
Tractor Fluids
Universal Tractor Fluids
Transmission Oils
Hydraulic Oils
Gear Oils
Food Grade Oils
Irrigation Drip Oils
Chain Oils
Greases
Metal Working
If you want to make the daily grind a little smoother, American Oil can help. We have a wide range of fluids for the metal fabrication industry from coolants to rust inhibitors. Through our constant research and development our specialized metalworking fluids provide solutions to your toughest problems with the optimum in performance and safety.
---
Forming Fluids
Stamping Fluids
Cutting Fluids
Turning Fluids
Milling Fluids
Burnishing Fluids
Punching Fluids
Reaming Fluids
Shearing Fluids
Drawing Fluids
Sawing Fluids
Grinding Fluids
Cleaners and Degreasers
Rust Preventatives
Specialty
The sky is the limit with American Oil. When an elevator whisks you to the top floor of a skyscraper, you ride a ski lift to the top of a mountain or operate a crane at a construction site, you may be benefiting from our family of advanced lubricants and greases. We have developed advanced solutions for the most demanding lubrication applications globally. And if it doesn't exist, we can even develop a product to meet your specific application needs.
---
Wire Rope Lubricants
Elevator Lubricants & Greases
Escalator Lubricants & Greases
Contact Lubricants & Greases
Wire Drawing Lubricants
Chain Oils (High Temperature)
Mining Lubricants and Greases
Telecommunication Lubricants
Rust Preventatives
Specialty Greases for Automotive Applications
Specialty Greases for High Technology Applications